Following the detection of Legionella bacteria within the water system, the Home Office is facing escalating pressure to address inquiries regarding the relocation of asylum seekers from the Bibby Stockholm vessel.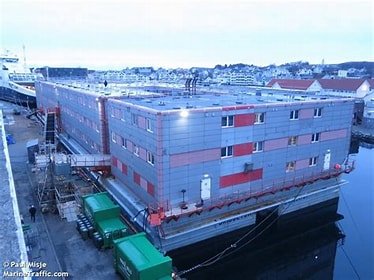 Conservative backbenchers have criticized the department's perceived "ineptitude" following the relocation of the 39 passengers who had initially boarded the ship. This reassignment took place on Friday night.
During this period, Stephen Kinnock, the shadow immigration minister, sent an email to his counterpart on Saturday, seeking information about the Home Office's awareness of the potential presence of the bacteria before transferring migrants onto the barge.
The Home Office has stated that all 39 passengers were required to disembark as a precautionary step subsequent to the identification of Legionella levels in water samples. These levels warranted further investigation.
The relocation of asylum seekers from the Bibby Stockholm is now a topic of discussion in light of these developments.
Photo Credit: The Telegraph