Surgeons in Saudi Arabia's King Abdullah Specialist Hospital for Children have separated Nigerian twins, Hassanah and Hussaina.
According to Arab News, the surgery, which began on Thursday, lasted for 14 hours.
Presidential spokesman, Garba Shehu, had announced the operation in a tweet on Thursday.
On Friday, Arab News released pictures of the children and the medical team that conducted the successful operation.
The twins, who were born in January 2022 at the Ahmadu Bello University Teaching Hospital, Kaduna, were conjoined at the abdomen, pelvis, liver, intestines, urinary and reproductive systems and pelvic bones areas.
They were moved to the National Hospital in Abuja, where they stayed for about eight months without undergoing surgery due to lack of funds.
Below are pictures of the children and the medical team: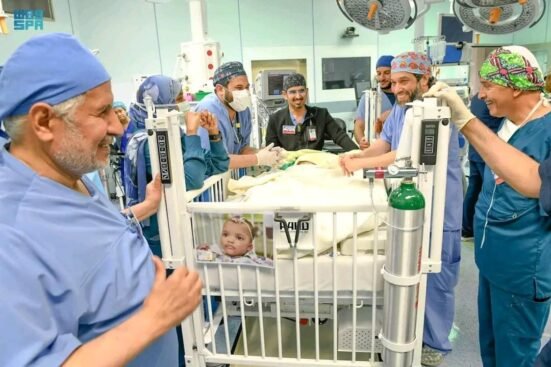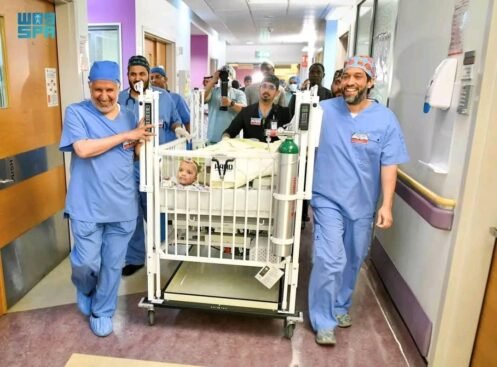 Read the full article here